Delivering Underground & Overhead Services
Across Western Australia
Providing underground service installation and maintenance via Directional Drilling (HDD) and open trenching. GUS can supply and install conduits, cables, pits, and associated infrastructure for all projects, large or small.
As a Western Power approved contractor, we have completed many power line installation, construction and maintenance projects across Perth and within regional Western Australia.
Complete End to End infrastructure installation including planning, procurement, installation, testing and commissioning or decommissioning. GUS can also offer the complete package of support services including surveying, traffic management and reinstatement.
Industry Accredited & Trusted










Our outstanding safety records and lower than industry average TRIFR rating are a result of a strong safety culture. Safety is a paramount consideration at all phases of our projects.
We are committed to providing a safe workplace environment, without compromise, for the well-being of our employees, the public and our stakeholders. Our sustainability programmes offer continuous improvement in the protection and conscious management of the environment.
GUS is a family owned and operated company specialising in powerline construction & maintenance. Our team of 30 highly qualified and experienced team members continually rise to the challenges of working within changing environments, terrains, climates and circumstances in Western Australia.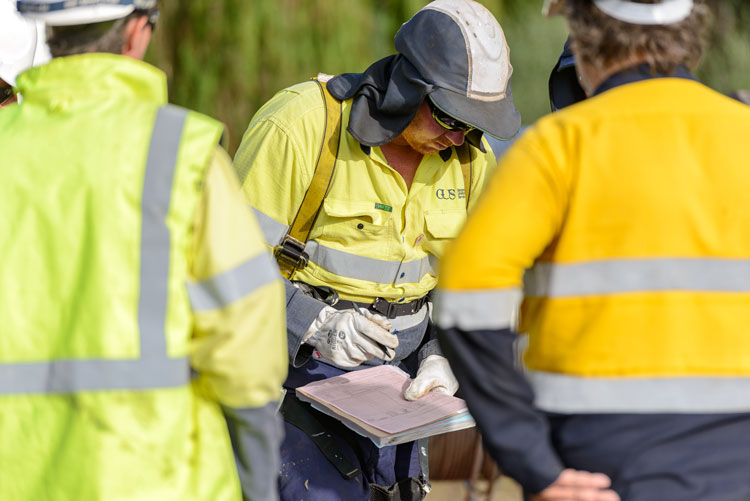 As an accredited company we're recognised as a leader in our field, we offer services to all of Western Australia, from the remote outback, to congested CBD's. Projects are completed within our client's budgets and schedules, with safety at the forefront of all planning and decisions, GUS has an enviable safety track record.