Underground Services offered by GUS
GUS offers a range of services for underground power, as authorised Western Power cable layers, we are recognised throughout the industry for our fast and efficient work.

Western Power Authorised Cable Layers
Accredited Western Power cable laying contractor for over 11 years, including with our current ownership since May 2016.
All of our staff are fully trained and accredited to work on Western Power sites, holding current Network Authority Cards. Working in conjunction with Power Training Services, the recognised Western Power training group, we ensure all authorisations are renewed and maintained regularly.
Supporting our cable layers we employ an in-house Cable Jointing team whom can close our projects out in an end-to-end capacity.
Completing jobs safely, on time, on budget, to spec and to customer satisfaction. Every job, every time.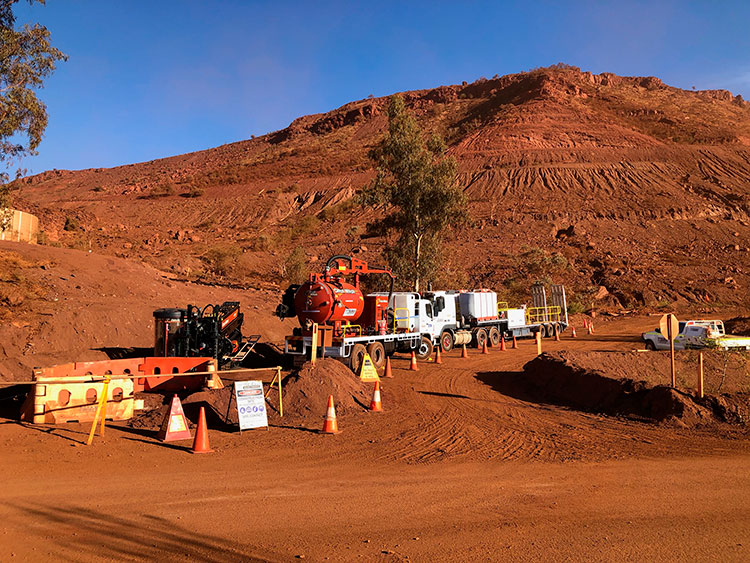 HV and LV Cable Laying
We specialise in the installation of new underground High & Low Voltage Cables. Our fully accredited Western Power & Horizon Power cable layers can perform end to end cable installation – from the excavation and bedding of a trench, development of a cable hauling methodology, set up of rollers, and installation of cable via hand or tension controlled winch.
Our cable layers are trained to plan their jobs with consideration to max bending radius of the cable, environmental conditions, weight of the cable, number of change in directions along the route, and total length of run. Their analysis of this information allows them to plan the hauls with the correct tension, speed and angles.
All cables installed are done so in a fashion to protect not only the sheath from damage, but the inner cores from excessive stretching or compression.
We can haul and lay cable through conduit, on cable supports (trays or ladders), in subdivisions and in a bedded trench.
We have access to industry-leading equipment such as tensions controlled cable winches, various weight-rated fibre and steel ropes, cable rollers, cable stands and hiabs to lift heavy drums into position.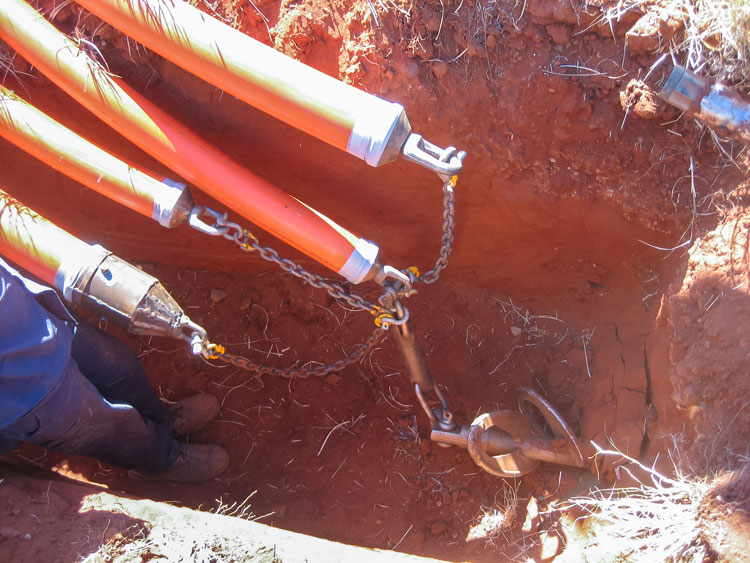 Fibre Optic Installation
Communications and fibre optic cable Installations are just one of the many services we provide through trenchless or open excavation teams.
Our cable installation teams are experienced in the installation of communications and optic fibre cable, with notable projects completed for Horizon Power, NBN, Downer and Fulton Hogan.
We have qualified staff on hand to meet those requirements with accreditation in Telstra Pit and Pipe, Telstra Copper Cable Locating and Optic Fibre hauling.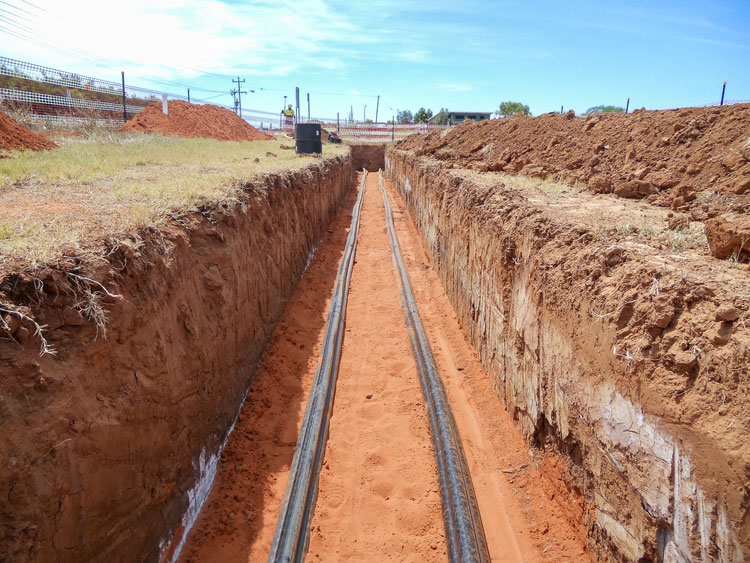 Trenching and Excavation
GUS maintains personnel on hand who are fully qualified excavator operators and meet all industry standards. With teams in the South West of Western Australia, and Perth Metro, we are available to mobilise our resources throughout Western Australia for any trenching and underground installation services.
We operate machines ranging from 1.6t to 12t excavators along with rockbreakers if required. GUS also utilises 'Chain Trenchers' in our installation works.
GUS uses our experienced machine operators to install underground cables with the minimum disruption to the surrounding areas with a safety first rationale to our client's satisfaction.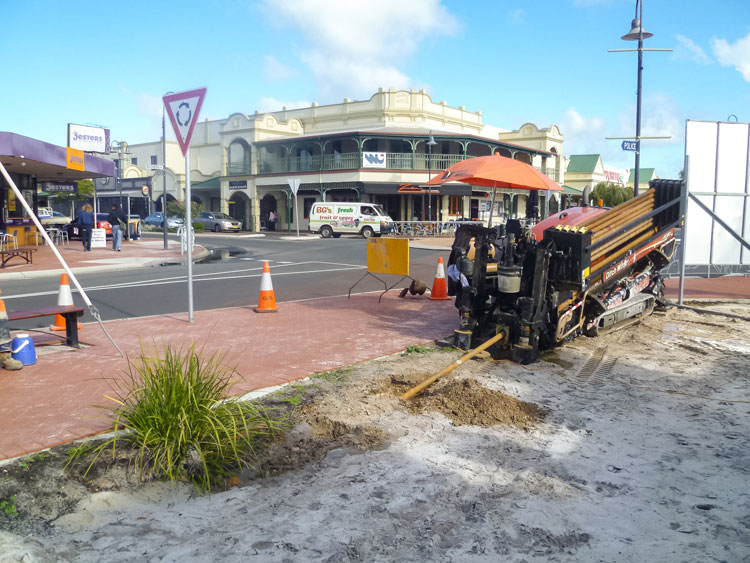 Directional Drilling
We specialise in the installation of underground conduits and cables through trenchless techniques. This complex technology involves Horizontal Boring machines, drilling new pipes under existing infrastructure (ie. Roads, Buildings, Rivers, Footpaths).
This trenchless option is a practical solution for those who don't want to reinstate or have the risk of an open excavation in a built up area.
We can drill pipes from 50mm – 350mm in diameter, in all ground conditions.
Our Directional Drillers are all Cert III accredited (Trenchless Technology) and have undergone rigorous training in the equipment we operate, and in areas with congested or built up services they need to navigate through.
Our directional drills range from a Ditchwitch 922, which is perfect for short road crossings with limited set-up space, all the way up to a Ditchwitch 3020 All Terrain for your larger packages, longer shots or harder ground conditions.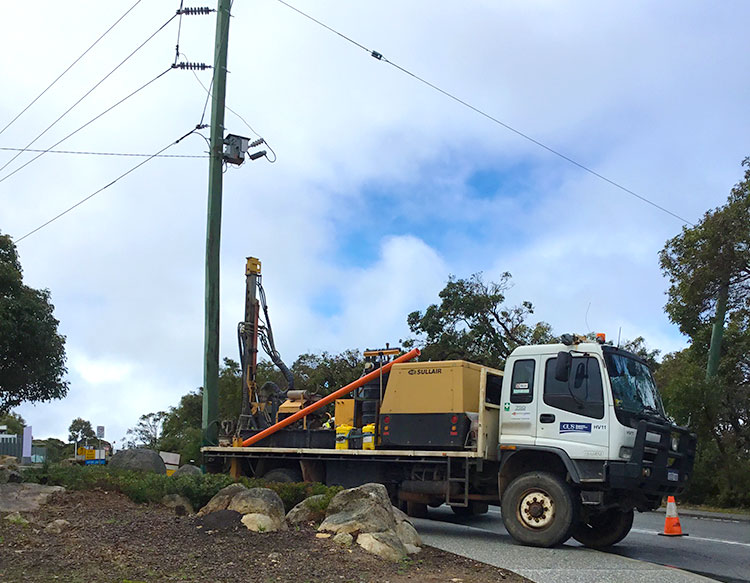 Deep Earthing
As a safety precaution, all power systems should be appropriately earthed out. This can be done by installing a conductive rod into the ground adjacent to the asset, and connecting it to the system to provide a ground earth where excess charge can flow.
Our specialised teams are capable of installing a new earthing system (rods, earth wire and earth pits), and also rectifying a non-compliant system. We can supply and install earth rods in all ground conditions (including granite!).
We have a 4×4 truck mounted Vertical Drill, capable of drilling down to 100m in all ground conditions. We can drill utilising a mud system, or air, depending on the specifics of the project and ground conditions.
Our personnel are trained in the resistance testing of the earths, and are certified to connect the earths up to a system (ie pole or transformer).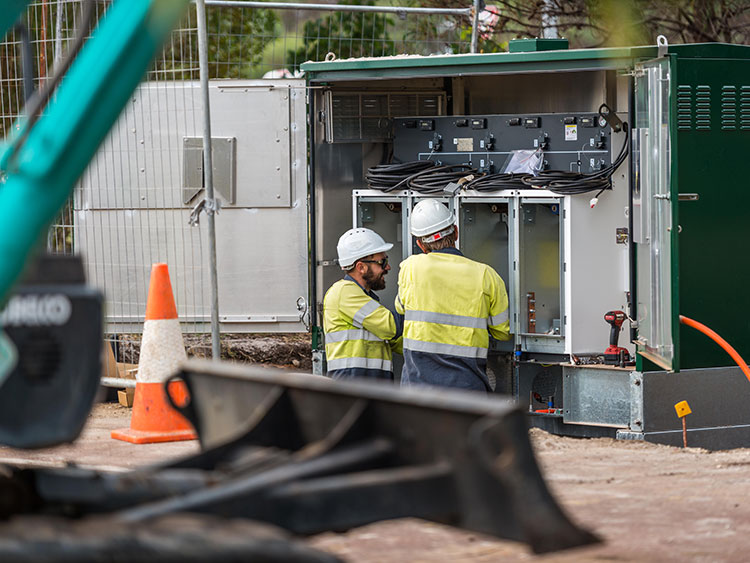 Ground Mounted Equipment (GME) Installation
GUS specialise in the installation of Electrical Ground Mounted Equipment (GME). This includes Transformers, Switchgears and LV Cabinets.
We can prepare a substation site to Western power DSM standards, land the culverts and equipment, install and test the earthing, and provide landing tests (IR).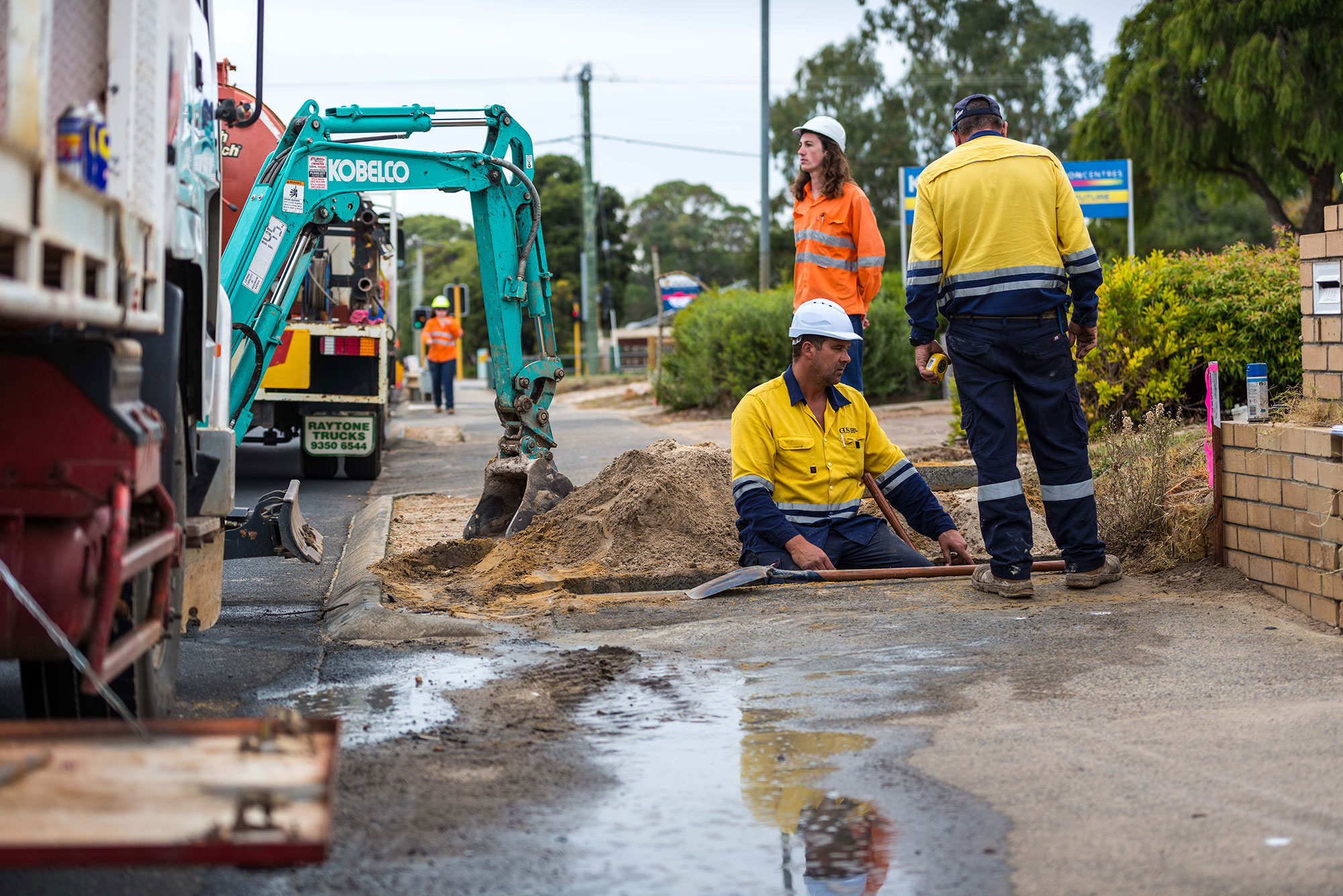 Water Pipe Installation
Water pipe installation and reticulation pipe installation can also be installed by GUS in a safe, efficient and professional manner.
Our work consists mainly of installing these pipes via directional drilling, under roads, verges, footpaths, under driveways or in difficult areas where we do not wish to impact on the surrounding environment or where costly reinstatement could otherwise be avoided.
We endeavour to maintain a client best outcome at all times.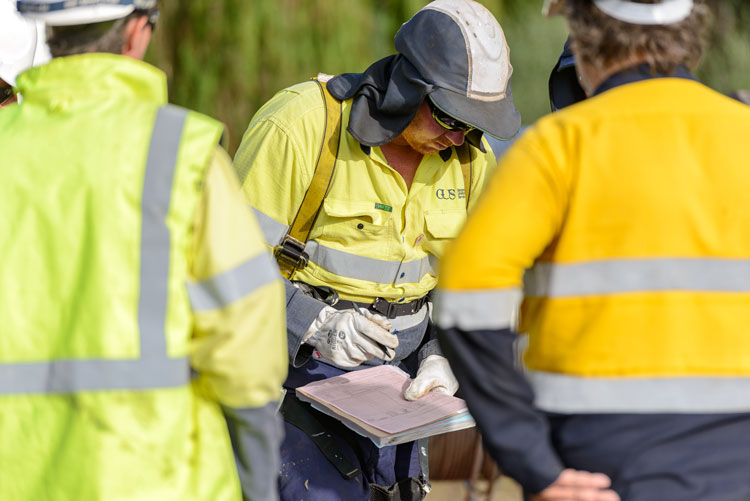 Cable Jointing and Switching
Our in-house Cable Jointers and Switching Operators allow us to provide an end-to-end power service to our clients.
We are able to program and facilitate power outages, raise VA permits, and carry out planned interruptions on the Western Power network.
Our cable jointers can perform Low and High Voltage jointing, on de-energised and live assets, including paper- lead cables. Our jointers are experienced in carrying out terminations into existing and new equipment, utilising the latest technology jointing kits and methods.
We have industry compliant and regularly tested tooling, in addition to some of the most experienced personnel in the field. Holding a Cert III ESI Cable Jointer, or a Cert III Distribution Switching, our personnel are accredited and experienced during the construction and commissioning stage of all projects.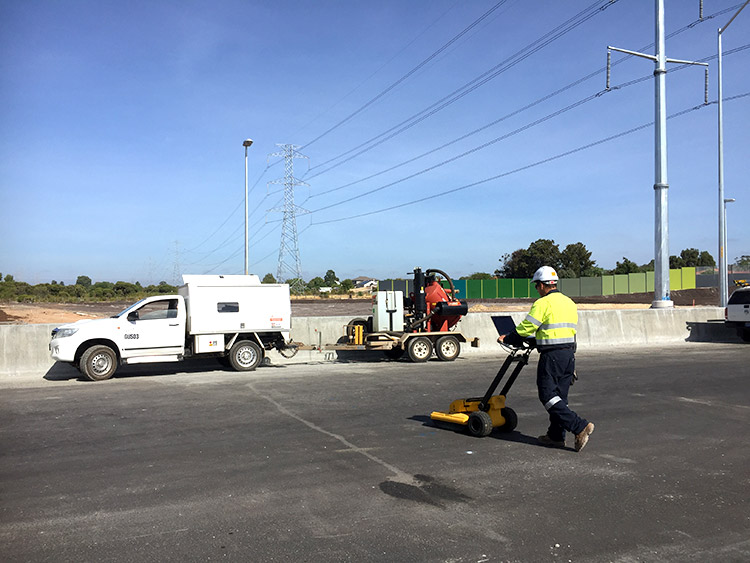 Underground Service Location
We undertake 'Dial Before You Dig' requests prior to any work taking place and use these plans to facilitate the location of all services prior to commencing work.
We have designated Service Locators with Ground Penetrating Radar and trailer mounted Vacuum excavation units (for pot-holing).
We hold the following accreditations: RIICCM202D – Identify, Locate & Protect Underground Services, Western Power Recipient in Charge, Atco Gas High pressure gas training,Dial Before You Dig Locator Familiarisation Training, Telstra Accredited Locator Training.